Thank you for visiting our Internet site! We are a bookkeeping company focused on the needs of small and medium size businesses. Our office is located in Kirkland, Washington State.


We live in a world where small businesses must be highly competitive simply in order to survive and eventually succeed. To do so definitely requires an accurate, precise and well-maintained set of books. Profitable businesses keep good books; unprofitable ones may have poor books or none at all. Many small-business owners lack the understanding, inclination, time, money, and/or personnel to keep their own books. But don't lose hope! Our purpose is to help you achieve your business goals by organizing your books and providing you with expert advice and viable financial statements. We invite you to inquire how we can help you establish and maintain a professional set of books for your business. Please click here to "Write to us"


Our core values

Faith
Truth
Quality
Professional Integrity
Safety of your records
Partnership with every customer
Excellent Services
Competitively Priced Services
All of our services are tailored to fit your specific needs at a fair price. If necessary, we'll come to your site. We use every available opportunity to educate our customers in matters of records and finances. Another great service we offer is Comprehensive Bookkeeping Consulting: for a flat hourly rate we will evaluate your record keeping system, provide recommendations on how things can be improved and help implement the necessary changes. We would be pleased to hear from you! Please click here to "Write to us." Let us know what your needs and questions are, and we will be more than happy to help.

We are members of the National Association of Certified Public Bookkeepers (NACPB). NACPB is an association of professional bookkeepers providing public bookkeeping, payroll, and QuickBooks services.

James is also an Enrolled Agent authorized to represent you before the IRS.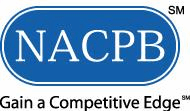 You can reach us at 425-368-8833 or e-mail James at james@bookkeeping-experts.com.

James Christen
Accountant, EA BOOKKEEPING EXPERTS CO. (Juanita Bay Office Center) 9757 NE Juanita Drive Kirkland, WA 98034

Office: (425) 368-8833 Cell: (425) 417-4401